As we continue to see our industry evolve and grow, at Trading Central we're always looking for new ways to support our online brokerage customers and their investors through innovative research analytics that deliver key insights to support investor's throughout their investing journey. Our recent product releases delivered various new features and enhancements that we're excited to share.
New filtering available across multiple asset classes in Analyst Views
We've made it simple for investors to narrow down and identify instruments that match their interests and trading criteria. Investors can now filter results within Analyst Views by Time Frame and Trend across all asset classes including Forex, Indices and Commodities, with the option of Country and Sector available as additional filters for Stocks.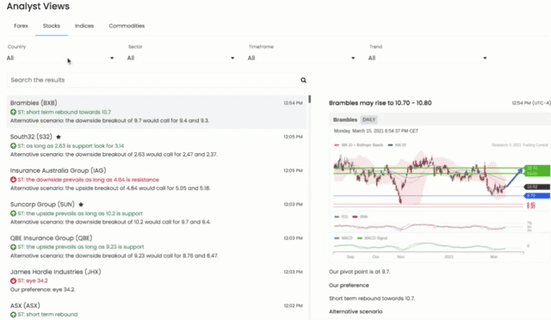 Shading within charts for Classic Patterns in Technical Insight
When investors click on a Classic Technical Pattern on a chart within Technical Insight, the target price range is now shaded. This allows the investor to easily identify the target price and it's pattern duration details.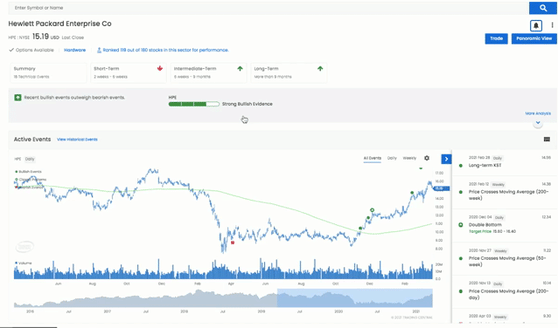 New Anticipated Events API
We now offer a new Anticipated Events API that allows brokers and market professionals to provide reliable data points to their traders with the necessary insights to creating trading strategies with a high probability of success.