Panel: Market Trends
Moderated by Jamie McClelland, the Market Trends panel featured industry experts Rob Carrick, Ryan Szakacs, and Theresa Carey. The panel explored the retail investor landscape and what opportunities exist for firms to deepen their client experience. What are the key trends in North America? How can online brokers remove friction for investors and provide a smooth user experience?
Worry and the generational divide
Investors are thinking conservatively. They're worried about interest rates and risk, but still want decent returns. This is leading them into dividend funds and low-volatility products.
There are two primary cohorts affecting investor trends right now; Millennial's and Baby Boomers– each with drastically different wants and needs.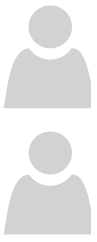 Millennials
Born: 1980-1996
High levels of student debt and low financial sophistication create a barrier to entry. Many are unaware of most of the options available to them. To attract millennials, online broker's should offer simple and quick, mobile-based solutions.
Baby Boomers
Born: 1946-1964
These investors are keenly interested in retirement and are looking for information on how to protect what they have. This provides an opportunity for brokers to get this information into their boomer clients' hands.
The concerns of today's digital investor
Despite its' recent growth in popularity, many investors are still hesitant about online investing. According to a reader survey Carey conducted, the largest concern remains with security. "They were sure somebody was going to jump in and steal their portfolio out from under them," she said...