Trading Central's global research desks are made up of experienced research analysts who offer actionable insights behind our analytics. They comment on the latest market news and aim to help today's investors navigate the markets. As brokerages around the world look to expand their educational resources, the article below showcases the types of content our analysts write in order to support today's investors and help them make timely, educated investment decisions.
NZD/USD showing reversal signals in sentiment and price action.

Using the "TC Market Buzz" and "Technical Insight" research tools, we have identified a bullish signal in the NZD/USD pair.

TC Market Buzz has identified above average news volume over the last 24 hours. The orientation of the news headlines is signaling a bullish sentiment score of 0.85 (-1 being negative and +1 being the most bullish) with an above average confidence index reading to back up the sentiment score.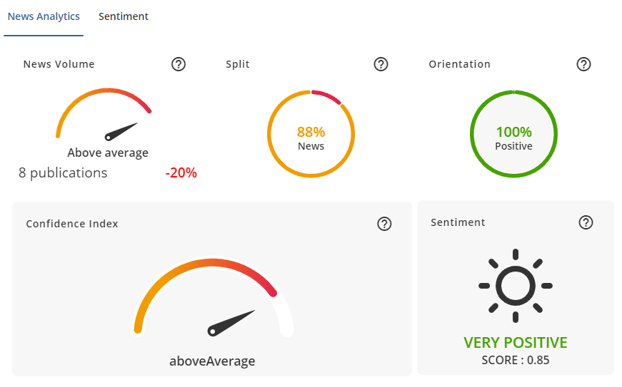 The NZD/USD has also confirmed an "Outside Bar" price pattern which tells us the selling pressure is starting to weaken. An Outside Bar (Bullish) develops during a strong downtrend, when the trading range completely encompasses the range of the prior bar. This signals an exhaustion of the prior downtrend and potentially a reversal.